AQ TARPS BY SIZE
This resource is best viewed on larger screens (desktop or tablet)
AQ Medium Tarps: 3 x 2
3 x 2 tarps (also referred to as Medium, or MED) are AQ's smallest tarp size and are ideal for quick and simple pitches that serve fundamental shelter needs.Can accommodate up to 2 users.

AQ Square Tarps: 3 x 3
With four axes of symmetry, the 3 x 3 (aka Square, or SQ) tarp is an extremely versatile size, offering a myriad of shelter options relative to its size.Can accommodate up to 3 users.
AQ LARGE TARPS: 4 x 3
The ample dimensions of the 4 x 3 (aka Large, or LRG) means that ridgelines can be effectively run either length or widthwise, enabling more pitch options.Can accommodate up to 4 users.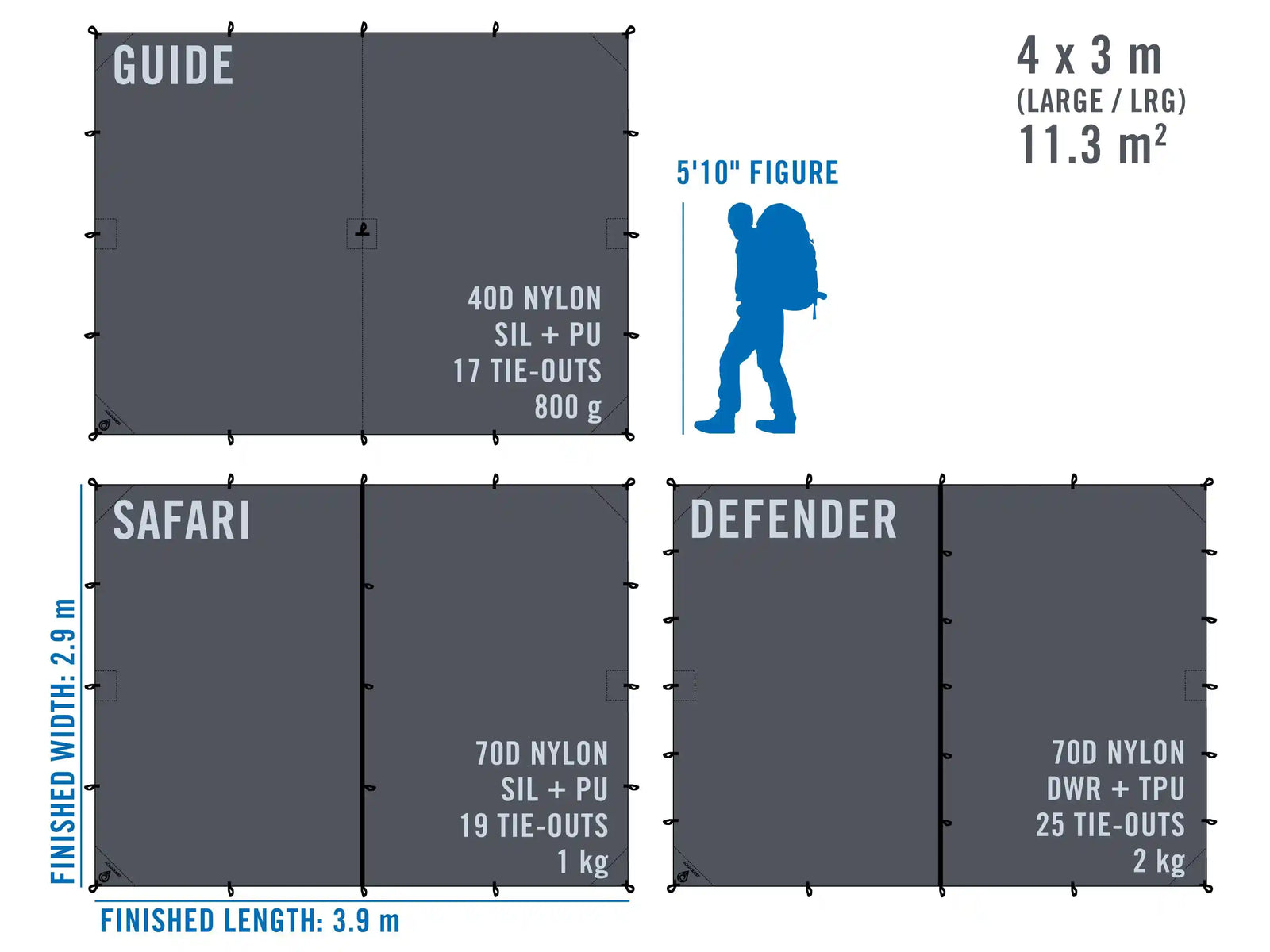 AQ Square-xl Tarps: 4.5 x 4.5
Our 4.5 x 4.5 (aka Square-XL, or SQ-XL) tarps combine massive square footage (size) with the most versatile geometry, resulting in outstanding utility in the field, even for group expeditions.Can accommodate up to 8 users.
AQ XL Tarps: 6 x 4
Offering up to 244 square feet of precious dry cover, our 4 x 6 (XL) tarps are ideal for deluxe set-ups and group excursions. Numerous tie-outs enable customization and stability.Can accommodate up to 10 users.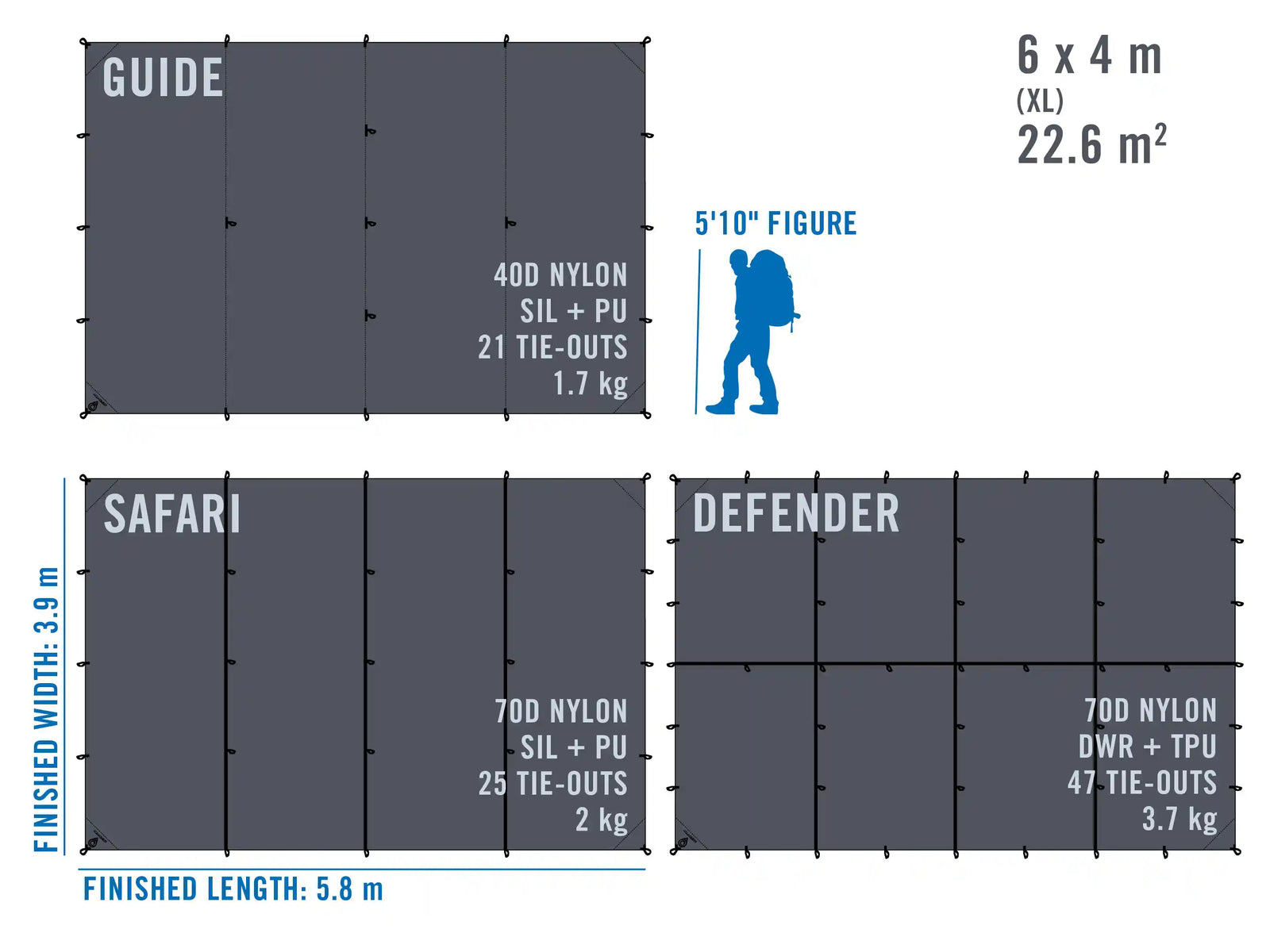 To compare AQ tarps by model, click below